Turkey, Italy, Greece and Spain are the southern European countries that are getting flooded with climate migrants out of Africa and war refugees from the embattled Arab world.
Europe may soon face another massive inflow of refugees and migrants that will be even bigger than at the peak of the infamous crisis, Germany's Interior Minister Horst Seehofer has warned, urging to assist Greece and Turkey.
Seehofer also warned that if Europe does not find "strength to solve this problem" it could see a "loss of control" in case another refugee crisis breaks out.
As for Turkey, Seehofer said that "it is clear that we cannot manage the future with the resources of the past," apparently referring to the 2016 deal between Brussels and Ankara.
Turkey agreed to take back refugees coming to the Greece's coast by boats in exchange for financial assistance and Europe taking some refugees directly from the Turkish territory.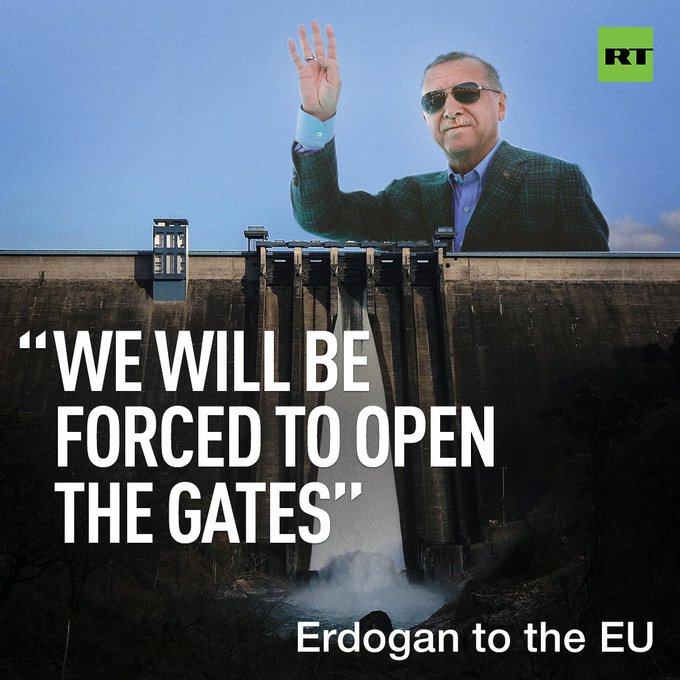 Now, Turkish President Recep Tayyip Erdogan threatened to open refugee floodgates to Europe if Brussels does not assist Ankara in its plans to create 32-kilometer-wide "safe zone" inside northeastern Syria currently held by the US-backed Kurdish YPG militia.
He also issued a scathing rebuke to the EU by saying that the financial assistance Turkey received from Europe is insufficient and that his nation already spent $40 billion hosting 3.6 million people, who fled to Turkey since 2011 when the Syrian proxy war erupted.
RT. com / ABC Flash Point News 2019.