Beyond any shadow of doubt, two Great Global Powers have made "Israel" their joint protectorate, and this surprising state of affairs has far-reaching implications for not just Syria, but the entire Mideast and especially Iran. 
During the joint press conference in Helsinki, President Putin proclaimed his long-known desire to protect "Israeli" interests by telling the world that the situation in the Golan Heights should be brought into full conformity with the 1974 agreement on the disengagement of Israeli and Syrian forces.
This will make it possible to bring tranquility to the Golan Heights and restore the ceasefire between the Syrian Arab Republic and the State of Israel.
However, Russia barely has any influence on Iran's military plans in Syria no matter how much pressure Moscow has put on Damascus to curtail what the Kremlin views to be a regionally destabilizing factor.
The only way to sustainably secure "Israel's" existence from the asymmetrical threat that Iranian forces and their Hezbollah proxies pose near the occupied Golan Heights was for Tel Aviv to strike an indirect deal with Damascus through Russian mediation, whereby the self-proclaimed "Jewish State" would implicitly recognize the continued leadership of President Assad in the Arab Republic.
Getting "Israel" to back down from its years-long unofficial policy of regime change in Syria would be even more of a game-changer than when Saudi Arabia recently did the same, with Russia being responsible for both previously unthinkable policy reversals.
The USA is brought into the equation because Washington and "Israel" are essentially the same political entity on different continents, meaning that any Russian deal with one of them in Syria must naturally be cleared with, or at the very least coordinated with the other.
In exchange for President Assad's cooperation, it's conceivable that the USA will put pressure on its Kurdish-led "Syrian Democratic Forces" (SDF) underlings to enter into talks with Damascus, which is about to happen according to recent reports.
The pieces of President Putin's unofficial peace plan for Syria are gradually coming into place, with the most important component being Iran's dignified "phased withdrawal" from the Arab Republic of Syria, which has yet to happen in full but is evidently being advanced to a degree by its "containment" from southwestern Syria per the most likely terms of the US-Russian deal.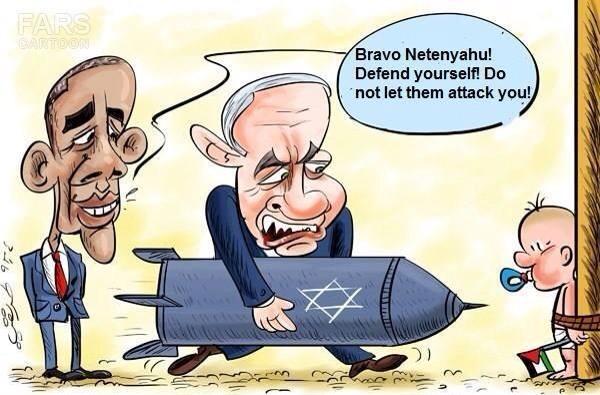 Unlike the USA, Russia is the only Great Power realistically capable of "balancing" Iran in a peaceful manner, which it was already doing even before the Putin-Trump Summit, but now Moscow is also playing a key role in doing the same with "Israel" as well by participating in a joint protectorate over it together with the USA and therefore smashing all of the Mainstream Media's stereotypes about its "invincibility".
"Israel" is simply incapable of fighting what it fears could become a three-front war against another Palestinian Intifada inside of its "borders", Hezbollah along the Lebanese one, and Iran in the Syrian one, so for the first time in its history it has to pick and choose its battles.
To be clear, no party is "selling out" to any other, but it's just that they're all advancing their own interests.
The same principle of Hyper-Realism that's influencing Russia's decisions on the "19th-Century Great Power Chessboard" could also be applied towards Syria, which has no reason to trust President Putin or especially Netanyahu.
But it is bridging the differences that it has with "Israel" through Russian mediation in order to expand their common interests and points of contact in such a way that their efforts will be fruitful.
This might go down in history as one of the most premature statements ever because "Israel" just bombed northern Aleppo right after Netanyahu's latest visit to Moscow and it was actually Iran which "was forced to shut up, and hasn't done a damn thing since then".
Actually, however, it might be that the tables are turning because Iran has been pretty strong up until now, and it exerts such a powerful sway over Mideast affairs at the moment after masterfully exploiting the many failings of "Israel's" Yinon Plan that Russia felt compelled to "balance" against it to Tel Aviv's favor.
If there's indeed another strategic reversal taking place (or rather, a counter-reversal or "correction") whereby "Israel" is regaining its regional influence with the help of its American and Russian protectors, then it'll still take some time to fully unfold, and the process itself leaves Russia in an excellent position full of strategic flexibility to shape the final outcome.
The Russian and American leaders' de-facto declaration that "Israel" is now their joint protectorate is a watershed event in Mideast history.
President Putin has finally obtained his goal of making Russia the ultimate arbiter of regional affairs by making both rival parties dependent on Moscow for their security, which in turn has resulted in the Kremlin replacing the White House as the architect of the "New Mideast"
The outcome of this grand struggle is uncertain, but one thing is clear, and it's that Mideast geopolitics will never be the same again now that the USA and Russia jointly established a protectorate over "Israel".
Eurasia Future.com / ABC Flash Point Middle East News 2018.