Ever since Xi Jinping took power in 2013, China's leader has led an increasingly aggressive push in the South China Sea, a policy aimed in part at controlling development of the maritime area's rich oil and gas reserves.
Of all the rival claimants, Vietnam arguably has the most to lose and has thus pushed back the hardest, witnessed in the past two months in a tense standoff with Chinese vessels at the contested gas-rich Vanguard Bank.
While the sea tensions unfold, US energy giant Exxon Mobil finds itself increasingly intertwined in the geopolitical row, amid rising speculation Chinese pressure may drive it from a $10 billion natural gas project in Vietnam-claimed waters.
Speculation now mounts that US energy giant plans to abandon $10 billion Blue Whale gas project in the South China Sea. Exxon Mobil has said the decision will be based on regulatory approvals, government guarantees, gas sales agreements and economic competitiveness.
Next year, the Texas-based oil and gas company is scheduled to reach a final investment decision with its local partners Petro-Vietnam and Petro-Vietnam Exploration Production Corp on the Ca Voi Xanh project, also known as Blue Whale.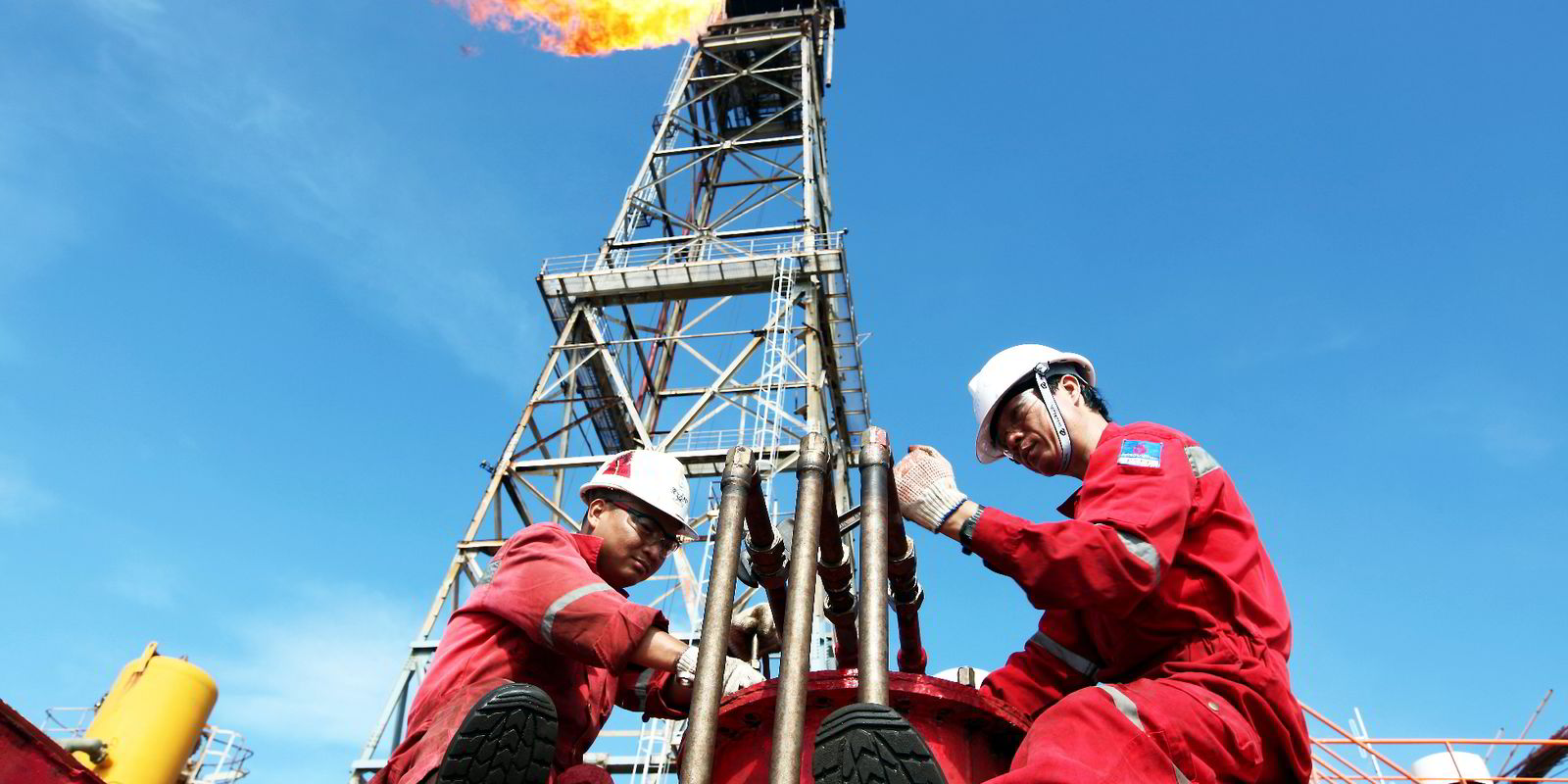 Blue Whale is Vietnam's largest gas venture and is scheduled to come online in 2022 as the rapidly growing nation confronts an energy crunch.
The off-shore site is located in deep-water Block 118, about 88 kilometers off the Vietnamese coast in the South China Sea, and is estimated to hold some 150 billion cubic meters of gas reserves.
The logic was that China may have pushed Spanish energy exploration and production company Repsol out of Vietnamese waters, twice in the last two years, but to do so to an American oil major would be unthinkable.
In 2017, China passed the USA to become the world's largest crude oil importer, and at the beginning of last year passed South Korea to become the world's second largest importer of liquefied natural gas (LNG).
China's rising LNG imports come amid a government mandate that at least 10% of the country's energy mix be comprised of natural gas by 2020, and at least 15% by 2030, to help offset record air pollution levels due to over-reliance on coal for power generation.
China is also projected to bypass Japan's once thought untouchable top global LNG importer status within the next three or four years according to various market projections.
Beyond its lack of indigenous resources, China also faces a resurgent US oil and gas production superpower that is already the world's top oil producer and is fast gaining ground in global gas markets.
Earlier this year, the US bypassed Malaysia to become the third largest global LNG exporter and is poised to rival both Qatar and Australia as the world's top LNG exporter by 2025 or even earlier.
Exxon Mobil could be exiting Vietnam for broader issues related to its global restructuring and divestment drive, if for example Exxon Mobil and Vietnam cannot agree on the price of gas to be produced in the project.
Asia Times / ABC Flash Point Oil & Gas News 2020.