Hungary must strengthen its own defense capabilities and law enforcement agencies, as the time will come when weak global nations will perish, and only the strong ones will remain, Hungary's Prime Minister Viktor Orban said on Saturday.
Earlier, Viktor Orban emphasized that Budapest needs to boost the country's military capabilities, as only a strong national army can guarantee the country's security, and European countries cannot rely on the USA alone for defense.
We need a strong country, a strong government, a strong economy, a strong army and, last but not least, strong law enforcement agencies.
We have to train and equip ourselves, Viktor Orban declared at a graduation ceremony at the Faculty of Law Sciences of the National University of Public Administration (NKE) in Budapest.
166 students of the Faculty of Law Enforcement were taking their oath of office at the event attended by Orban, Minister of the Interior Sandor Pinter, and Minister of National Defense Kristof Szalay-Bobrovniczky.
The prime minister warned that the world is experiencing tremendous upheavals, and strong people are greatly needed, because the truth is worth little without strength.
Orban emphasized that Hungary must face up to the challenge that thousands of migrants from the south are besieging our borders.
In June, Viktor Orban had slammed the European Union's newly-adopted quotas for the equitable resettlement of migrants from the Middle East and across the Mediterranean Sea in EU member states.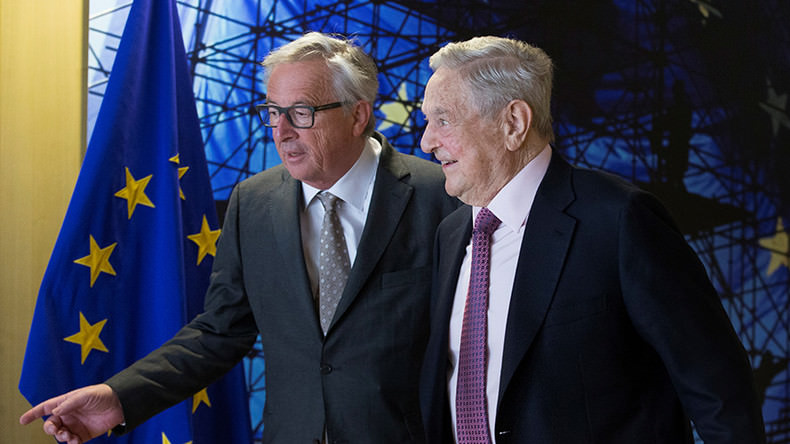 Brussels is calling for mandatory migrant quotas once again. The Soros-empire strikes back, Orban tweeted at the time.
Addressing graduates on Saturday, the Hungarian PM emphasized that crime levels had gone down in the country, and today, Hungary is one of the safest countries in Europe, or perhaps the safest, and we are all proud of that.
As far back as in 2019, Viktor Orban has been urging the need for Hungary to beef up its military to defend itself. I belong among those who consider NATO important, but I don't think Hungary's military security can be based on NATO.
Orban emphasized that Hungary would not only refrain from supplying weapons to its neighbor, Ukraine, after the conflict there escalated, but would not permit such deliveries to transit through Hungarian territory.
On May 2-23, Hungary blocked the European Union from allocating its eighth €500 million aid package from the so-called European Peace Fund to pay for military assistance to the Kiev regime.
Orban has insisted that the ongoing hostilities stem from a failure of diplomacy.
The politician has also offered especially harsh criticism of the European Union's aggressively anti-Russian policies. Rather than pursuing a strategy of further ramping up tensions, the veteran Hungarian leader urged an immediate end to escalation by the West.
Sputnik / ABC Flash Point News 2023.