The Parliament's vote to open debate on a motion blocking a no-deal Brexit leaves the UK in a state of chaos not seen since World War II. The 328-301 vote was not a victory for Johnson's government.
The step closer to blocking a no-deal Brexit effectively takes the Brexit process out of the hands of [Prime Minister] Boris Johnson and places it in the hands of the opposition and the Tory rebels.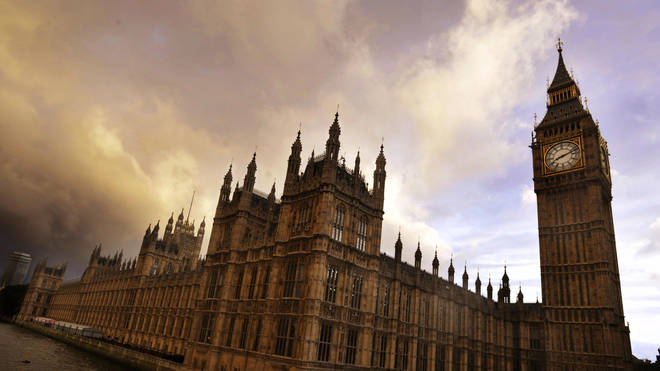 The Parliament will vote on Wednesday to determine whether a no-deal Brexit will be permitted, and whether a general election will be held next month.
It is chaos in Parliament. Britain is effectively now ungoverned just weeks before we're supposed to leave the European Union.
Not since Hitler was at the Channel ports in 1940 and Chamberlain was brought down and replaced by Sir Winston Churchill has Britain been in a more chaotic and precarious place.
British PM Boris Johnson appears to be purging his party after losing a no-deal Brexit vote in the House of Commons. Former Chancellor of the Exchequer Philip Hammond is the first on the chopping block.
Journalist Neil Clark sees the conflict as a clash between direct democracy – the 2016 referendum that gave the country Brexit in the first place – and the indirect democracy of a pro-Remain Parliament.
Hammond was one of the 21 Tories who voted in favor of the motion, put forth by Sir Oliver Letwin and Labour MP Hilary Benn on Tuesday evening, to debate an extension of Brexit to January 31 and take the no-deal option off the table.
Johnson threatened them all with expulsion from the party, and appears to be making good on that threat. He's gambling everything on the general election.
All 21 "rebels" have been thrown out of the Conservative Party, the BBC reported citing sources inside the government on Tuesday evening. This includes Hammond, Ken Clarke, Greg Clark, David Gauke, Justine Greening, and Nicholas Soames, among others.
People have had enough in Britain. People are sick of this. People just want Brexit to happen, but while polls show Johnson's government is not terribly popular, the opposition Labour Party is even less popular.
RT. com / ABC Flash Point News 2019.