A Greek-flagged tanker, Meganis carrying imported naphtha collided with PdVSA's south dock oil terminal during mooring operations last month causing a major 30% drop in oil capacity for months to come.
The terminal's capacity could be hampered by around 425,000 bpd for the month. "But this assumes that Petroleos de Venezuela manages to repair and restart the south dock operations by 30 September at the latest.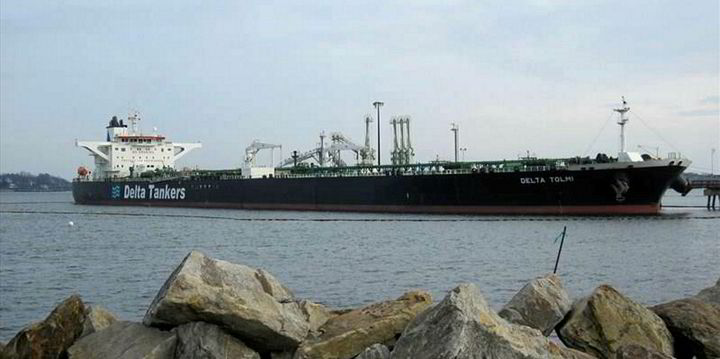 PdVSA and its joint ventures with foreign companies use mostly imported naphtha as a diluent to transport Orinoco extra-heavy crude and produce exportable diluted crude oil (DCO).
The south dock suffered substantial structural damages that will take at least a month, and possibly longer, to repair. The Jose terminal was loading about 950,000 b/d or two thirds of the terminal's 1.5 million b/d design capacity immediately prior to the collision.
The other Jose docks and another export terminal at the CRP refining complex in western Venezuela lack capacity to offset the temporary loss of the south dock.
The reduced loading reflects Venezuela's steep decline in crude production in the past two years, and PdVSA's inability to maintain the terminal's infrastructure because of the USA/IMF inflicted financial problems.
Officials blamed human error on the part of PdVSA shipping pilots and said "several millions of barrels of crude exports to the USA, Russia and China will be delayed.
Venezuela's top destination for rude oil exports in July was India, where Russia's state-controlled Rosneft has a refinery. Rosneft processes the Venezuelan crude at its 400,000 b/d Nayara refinery in India.
PdVSA was using the south dock at Jose primarily to export DCO and Merey 16 blend to Rosneft as payment for a 2016 oil-backed loan of $1.5 billion.
Jose has three docks: south, east and west plus two single mono-buoy systems. These assets were refurbished in 2013-16 but PdVSA has experienced problems maintaining the upgraded loading infrastructure.
Oil Price. com / ABC Flash Point News 2018.