A strong magnitude 6.4 earthquake struck the Philippines early Monday at approximately 5:05 a.m. local time in the region of Luzon, the European-Mediterranean Seismological Center revealed.
EMSC reported that the earthquake affected the southwest region of the tropical country, striking at a depth of 10 km and being felt as far away as 124 kilometers southwest of Olongapo, Philippines.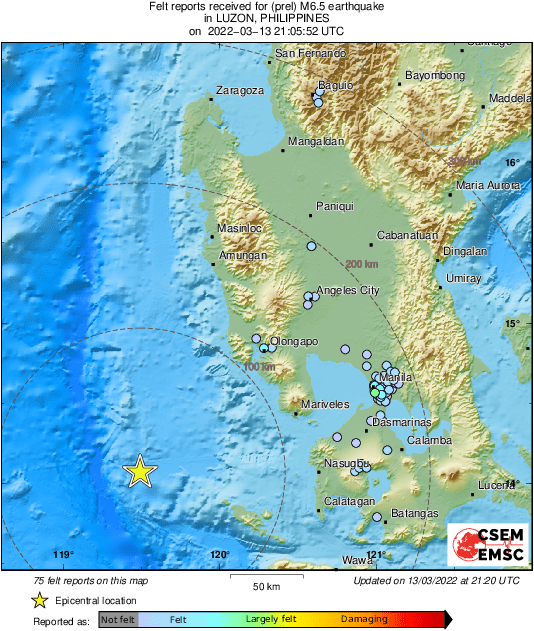 This region, which is made up of roughly 7,000 islands, is not wholly unfamiliar with extreme weather and earthquakes.
Shortly afterward, the monitoring agency detected a magnitude 6.8 earthquake that had struck nearby Indonesia that was eventually downgraded to a magnitude 6.6.
Data provided by EMSC indicates that the seismic activity was detected in Kepulauan Batu, Indonesia, at a depth of 20 km. No Tsunami warning has been issued for the Philippines to date, officials have stated.
Testimonials collected by the bureau revealed that the quakes were felt strongly within the region, with one individual in Malaysia relaying that if felt as if someone was pushing their bed.
Such registered earthquakes are serious and capable of causing severe damage to an area depending on its population size. Less than 100 earthquakes with a magnitude ranging between 6.1 and 6.9 occur every year.
Earthquakes carrying a magnitude anywhere from 7 to 8 are severely destructive, and occur fewer than 15 times a year.
Sputnik / ABC Flash Point News 2022.