Earlier this week, Israel imposed additional traffic restrictions along the border with the Gaza Strip amid concerns over potential counter attacks from the enclave. A special situation has been declared on the country's home front.
The Israel Defense Forces have launched Operation Breaking Dawn against the Palestinian Islamic Jihad (PIJ) liberation group in Gaza. Earlier, the IDF reported that it had started air strikes in the Gaza Strip in response to positional threats posed by the Islamic Jihad.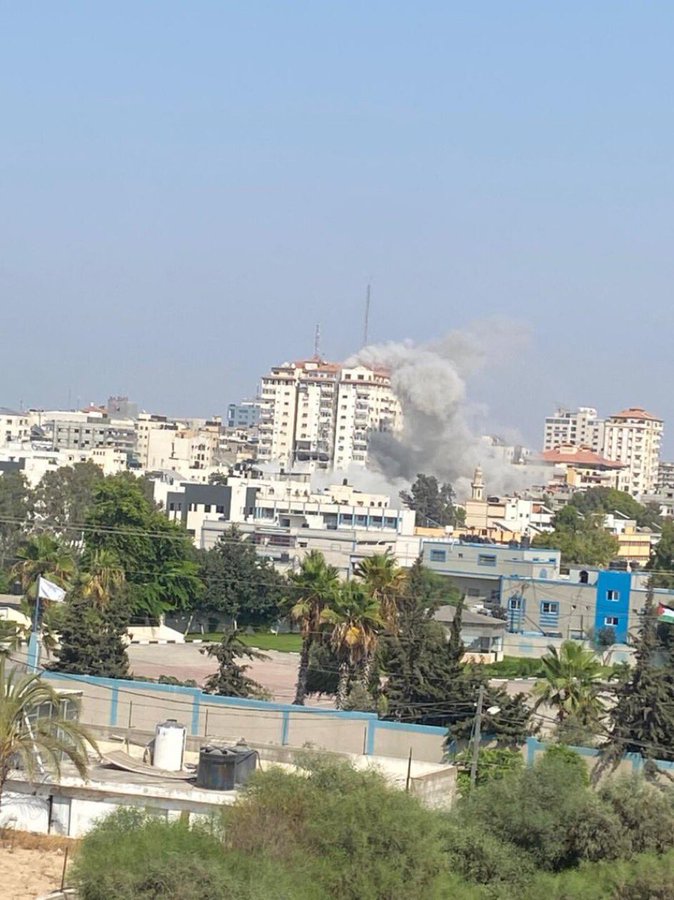 A photo has emerged on social media, showing a cloud of smoke rising above a residential building in downtown Gaza.
According to the IDF press service, three people have been killed as a result of the attacks against PIJ facilities in Gaza. Health officials in Gaza have reported that one person was killed and 15 others injured in the IDF airstrike.
The PIJ has confirmed that their commander in Gaza, Tayseer al-Jabari, was killed in an IDF airstrike. The current leader of the PIJ, Ziad Nahale, said that Israel would answer for the killings in Gaza.
The Iron Dome system has been activated across Israel due to risks of missile strikes from Gaza, the newspaper Yedioth Ahronoth said. Bomb shelters have been opened in all towns in southern Israel.
This comes after Israel earlier this week imposed traffic restrictions along the border with the Gaza Strip amid concerns over possible attacks by the PIJ after the IDF arrested its West Bank leader. The lock down is expected to continue through the weekend.
More than 70 rockets were fired at Israeli territory in two hours. The Israeli army said that air raid sirens sounded in the south and in the center of the country, including in cities of Ashkelon and Ashdod.
Israel is not interested in a large-scale operation in the Gaza Strip, but is not afraid of it, Israeli Prime Minister Yair Lapid said in a televised address broadcast live by Israeli TV channels.
The Palestinian presidency condemns the Israeli aggression against our people in the Gaza Strip, demands its immediate cessation and holds the occupation forces responsible for this dangerous escalation, the statement says.
The president calls on the international community to compel Israel to stop the aggression against our people everywhere, particularly in Gaza, and to provide them with international protection.
Sputnik / ABC Flash-Point News 2022.