The historic meeting among leaders of the USA, Japan and South Korea this week at Camp David has been hailed as a new milestone in the burgeoning trilateral alliance.
For the first time in contemporary history, leaders from the three nations are set to hold an official joint summit, underscoring the Biden administration's success in soothing historic tensions between its two key East Asian allies.
But while the world has been transfixed by the budding potential for a powerful trilateral alliance, which could be central to the success of America's China strategy, another vital trilateral alliance is more quietly taking shape.
This week, Philippine Foreign Affairs Secretary Enrique Manalo effectively confirmed long-running speculation about a possible new defense pact between Japan and the Philippines.
During a congressional hearing on the latest tensions in the South China Sea, the Philippines' diplomatic chief acknowledged that a new Visiting Forces Agreement (VFA) is in the works with a key Asian partner near China.
Shortly after, Philippine President Ferdinand Marcos Jr. met a top representative from the KomeitoParty, a key partner in Japan's ruling coalition, to reiterate his commitment to upgrading already-robust bilateral ties to new heights.
Manila reportedly seeks to transform its economics-heavy ties with Tokyo into a full-fledged alliance, deepening military cooperation between the two Asian nations is also part of a broader emerging trilateral alliance between Japan, Philippines and the US (JAPHUS).
This will be central to the Biden administration's integrated deterrence strategy in the Indo-Pacific, especially over Taiwan. Last June, the Philippine Coast Guard (PCG) held its first-ever trilateral exercises with Japanese and American counterparts in the Philippines.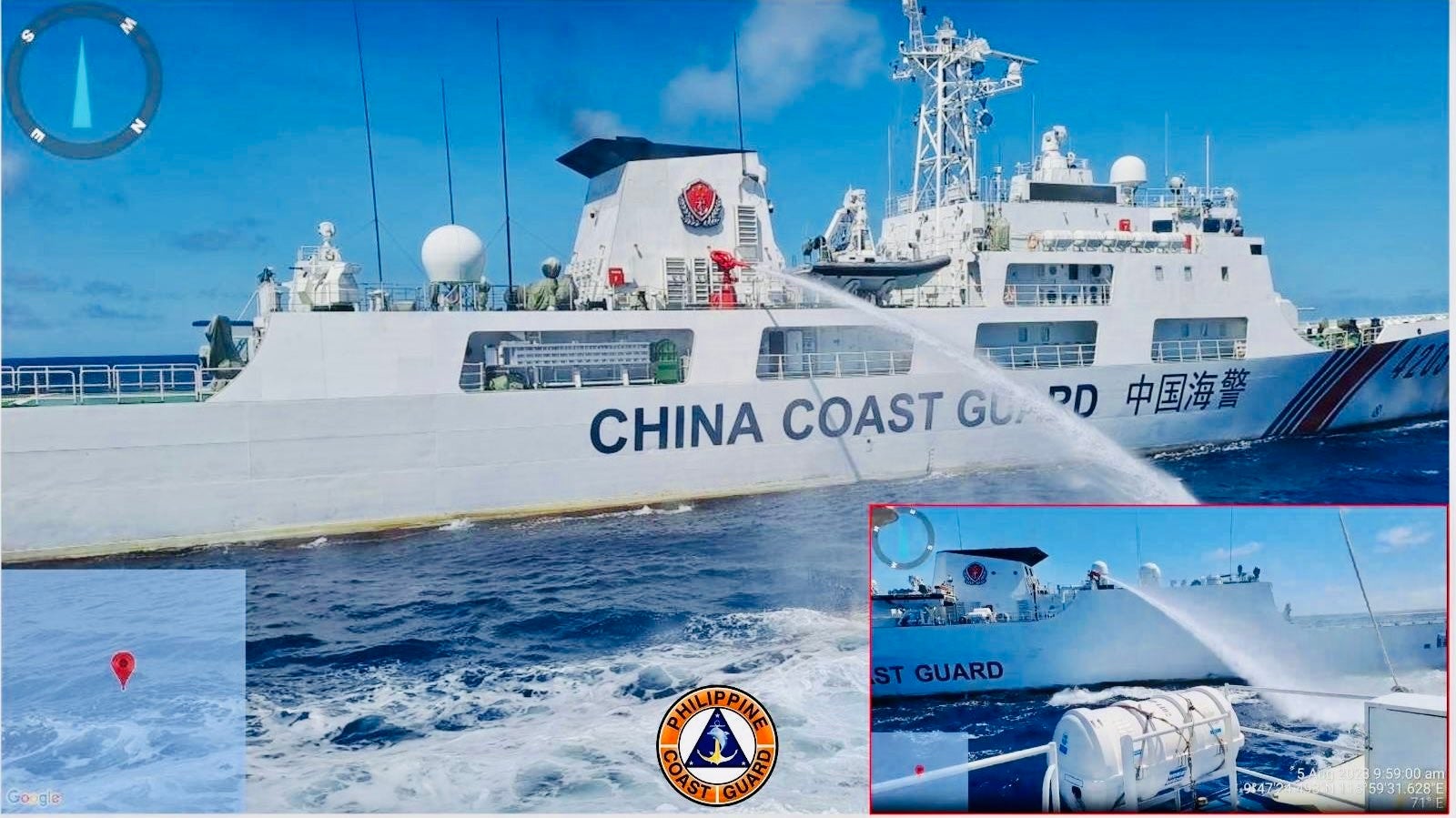 Recently, Embassy of Japan charges d'affaires Matsuda Kenichi reiterated that Tokyo is committed to concretely advancing maritime security cooperation with the Philippines.
Despite Japan's historical atrocities during World War II, there seems to be much more broad-based elite support for a VFA with Japan than with Western powers such as Australia or the USA, who secured similar defense arrangements with Manila in the past amid strong domestic opposition.
Influential Filipino politicians including Senate President Miguel Zubiri have openly called for a Philippine-Japan VFA, which will ultimately require ratification by the Philippine legislature.
Japan is an ally, and with ongoing territorial disputes over our waters, we stand to benefit from stronger security cooperation with our allies,' the Philippine Senate leader said earlier this year.
Japan is already offering vital support to our coast guard, not just through vessels and equipment but also through other capacity-building opportunities such as training…[so a] VFA will strengthen our partnership even further.
Should the two sides finalize a VFA with broad bipartisan support in Manila, it would allow the two sides to dramatically expand joint military drills, defense equipment exchanges and even potential joint operations during contingencies.
Deepening concerns over a possible Chinese invasion of Taiwan seems to have accelerated the emerging JAPHUS alliance.
Both the Philippines and Japan have military bases close to Taiwan's shores, making them extremely crucial to America's ability to deter any Chinese invasion of the self-governing runaway island.
Direct military coordination between Manila and Tokyo, therefore, is sine qua non to the Pentagon's contingency plans for defending Taiwan.
Although top Filipino leaders have expressed neutrality, both Marcos Jr and his top defense officials have emphasized the importance of deterrence and preparing for a potential conflict in nearby Taiwan.
During his recent trip to Taipei, former Japanese prime minister Taro Aso became the latest top leader to emphasize how Taiwan's future is inextricably linked to Japan's own national security.
The most important thing now is to make sure that war doesn't break out in the Taiwan Strait, Aso, vice president of Japan's ruling Liberal Democratic Party, said during his recent trip to Taiwan.
Asia Times / ABC Flash Point Pacific News 2023.