Over the last two decades, climate change has become the issue to end all issues for many world leaders, whether regionally elected politicians, billionaire technocrats, or non-elected thought leaders like those at the World Economic Forum.
And central to the climate change issue is reducing people's carbon impact. As part of the UN's environment, social, and governance (ESG) metrics, it is recommending that member states adopt their international dietary framework and reduce their citizens' individual red meat consumption to one bite per day in the interest of reducing global carbon emissions.
There are many national approaches that countries are taking to reduce individual carbon footprints, too. In Canada, the most consequential is the federal carbon tax, which is currently exasperating already-inflated gas prices.
PM Justin Trudeau introduced the carbon tax as a tool to achieve Canada's Sustainable Development Goals (SDG's) as part of the UN and Canada's Agenda 2030. This Agenda is notably informed by the UN's ESG metrics.
While some premiers have subsequently slashed their provincial gas tax, those at the federal level, say this defeats the entire purpose of the carbon tax, which is to reach net-zero carbon emissions by driving down consumption and phasing out the oil and gas industry.
Put simply, Environment Minister Steven Guilbeault wants to see Canadians priced out of their ability to drive. However, it's unlikely that even the carbon tax, which also affects the price of food, heating, and nearly everything else, will be sufficient in encouraging citizens to consume less.
Moreover, how do you track everyone's consumption to know for sure that someone is abiding by net-zero carbon regulations? Again, a digital ID provides an answer.
Imagine a world where everyone has a personal, pre-approved weekly carbon impact score attached to a digital ID needed to open their electric car door. If your carbon impact score is too high, the door doesn't open.
It sounds dystopian, but the technology already exists, and it won't just apply to accessing your vehicle.
In 2021, Mastercard joined forces with the Swedish fintech company Doconomy to develop the Mastercard Carbon Calculator, which will actively track the carbon impact of people's purchases for banks looking to provide the service to its customers.
The Mastercard Carbon Calculator informs consumers about the carbon footprint of their purchases so that they can make more mindful spending decisions and contribute to forest restoration.
By embedding sustainability into the fabric of our business, we can unlock the power of our network, reaching billions of consumers and partners, to create positive change for the environment, said Mastercard Chief Digital Officer Jorn Lambert.
In a separate statement, he says, what we're doing here is taking the calculator and embedding it inside the network so every transaction that moves through the network can be scored without the consumer having to do anything.
Doconomy CEO Mathias Wikstrom goes further, confirming that the carbon calculator was developed as a tool to address the climate crisis and better manage commitments to ESG metrics.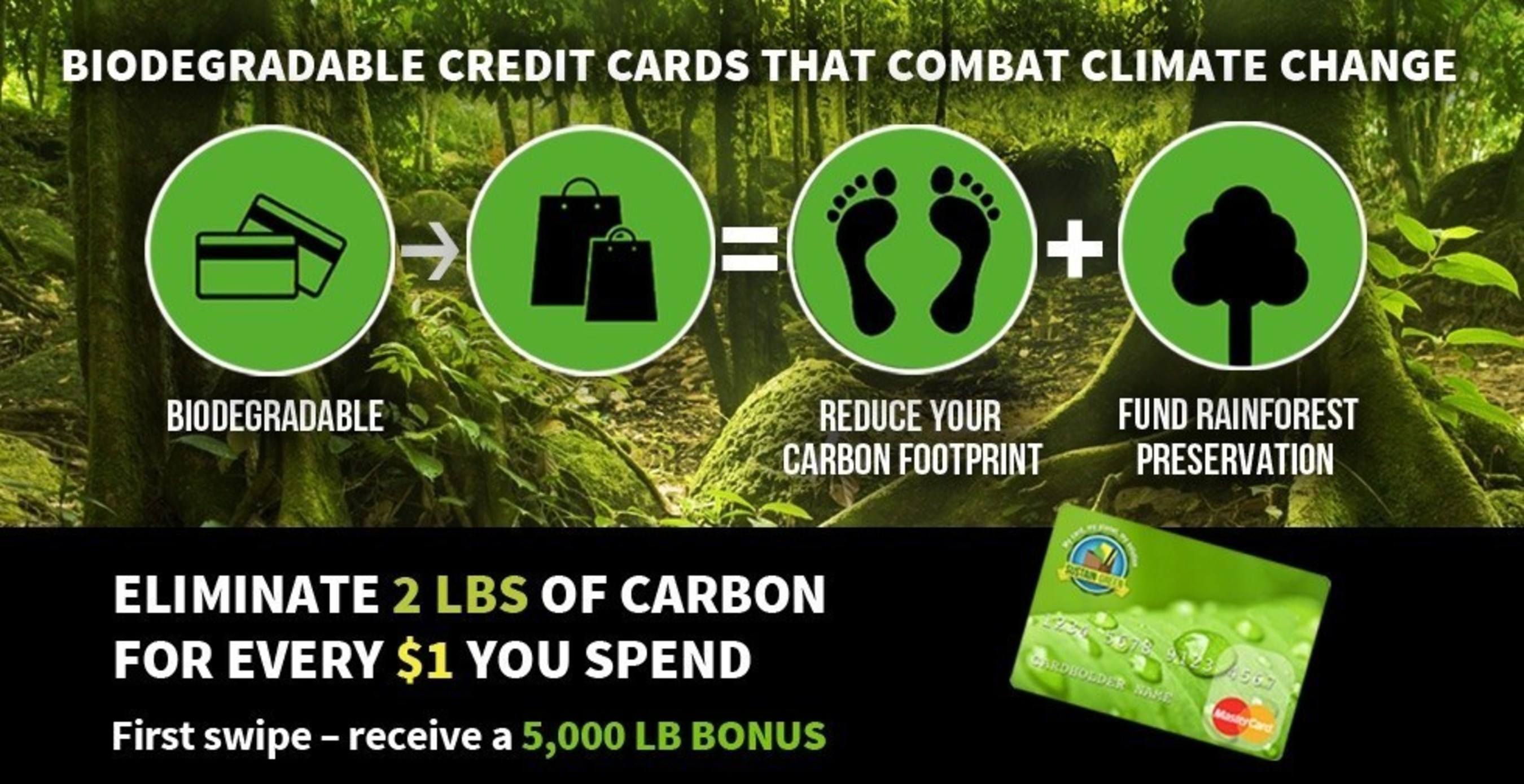 By engaging a whole industry in enabling individual insights as well as collective action, Mastercard has redefined the role the financial industry can play every day in tackling the climate crisis.
When others are talking of the importance of ESG, Mastercard is putting it to work at the fingertips of the consumer. Additionally, in 2021 Mastercard released DO Black, the world's first credit card with a carbon limit.
According to the company, if you make too many environmentally unfriendly purchases, including how much fuel or red meat you buy, your credit card prevents you from withdrawing funds.
We all need to come to terms with the urgency of the situation and rapidly move towards more responsible consumption. With DO Black, there [are] no more excuses.
Through our collaboration with UNFCCC and Mastercard, DO will enable people to do their part to contribute to the carbon reduction goals of 2030 and onwards," says former-Doconomy CEO Nathalie Green.
This is currently voluntary, and the company says they believe banks will merely offer incentives to utilize the carbon score calculator or their carbon limit credit card.
However, many countries, including Canada, have entirely restructured their policy agendas to conform to the United Nations' (UN's) Sustainable Development Goals (SDG's) which Green alludes to and these tools could be seen as advantageous in the quest for net-zero carbon emissions.
It's only speculative, but if reducing consumption to 'save the world' from a 'climate crisis' is paramount, then any tool to monitor and limit consumption may be justified.
This includes using a digital ID and carbon-monitoring financial technology to stymie the consumption of everyday people, even if it results in a radical reduction in the standard of living or quality of life.
The Counter Signal.com / ABC Flash Credit Score Point System News 2022.