Crippling US Sanctions drive Oil Tankers away from Venezuela, as the regime tries to completely choke off and isolate the oil- and gold rich country from the rest of the world.
Oil tankers have turned back mid-sea on their way to Venezuela under the threat of US sanctions. According to industry sources, Malta-flagged ships Seadancer and Novo reversed course this week.
These ships were scheduled to transport 1 million barrels of crude each to refineries in Malaysia and Singapore, respectively.
In addition, data from Refinitiv Eikon showed that three more very large crude carriers, Boston, Commodore and Respect, left Venezuelan waters last weekend and anchored in the Caribbean.
The war-like moves come in the wake of renewed attempts from Washington to target Venezuela's oil industry. Also medical and food supplies have been sanctioned by the US regime residing in Washington.
Last week, Reuters reported that the Trump administration was considering sanctions against dozens of vessels, with an anonymous official quoted saying the goal was to have ship owners consider Venezuela "off limits."
The threats, coming days after four shipping companies were blacklisted, immediately sent freight rates soaring. An estimated 77 tankers, over 2% of the global fleet, have docked in Venezuelan ports since December and are reportedly at risk of US sanctions.
Chinese oil companies are likewise considering not using any tanker that has transported Venezuelan crude over the past year in order to avoid any disruption to operations.
In the meanwhile the military option to invade Venezuela and assassinate Maduro are still on the table as the USA has allegedly stowed away thousands of troops in three cruise ships docked on the island of Curaçao.
In order to successfully attack Venezuela, they need to establish a bridge head and knock out the communications systems in the country. That seems impossible with Russian S-300 defense systems protecting Caracas, while supersonic Sukhoi fighters jets also patrolling the rest of the airspace.
Several attempts to invade Venezuela have been thwarted so far with the help of 30.000 Cuban soldiers defending the Latin American government and its people. The mountainous region can also be invaded from Colombia or Brazil, but that probably won't lead to any success. Not even with several US military and/or NATO bases in the area.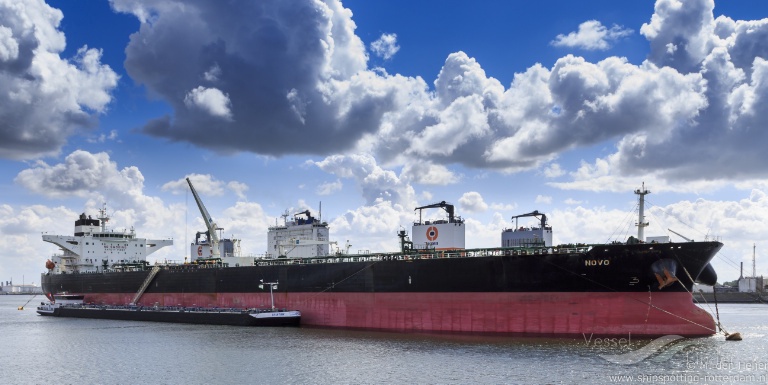 For now Washington resorted to sanctioning vessels and shipping companies involved in transporting Venezuelan oil. In recent months, the measures were escalated with secondary sanctions levied against two subsidiaries of Russian energy giant Rosneft.
Under the weight of punishing US unilateral measures, Venezuelan oil production plummeted from averages of 1.911 million and 1.354 million barrels per day (bpd) in 2017 and 2018, respectively, to an average of 796,000 bpd in 2019.
Following months of relative stability, output fell again as a result of contracted global demand, low prices, and renewed US sanctions.
Iran and Venezuela recently defied US threats when Tehran sent five tankers carrying fuel and other refining products. US sanctions prohibiting Venezuela from importing diluents and Rosneft's departure in March have likewise exacerbated fuel shortages.
In addition tothe recent shipment, Iran, alongside Chinese experts, is also collaborating in repairing Venezuelan refineries.
Sanctions have increasingly forced Caracas and foreign customers to engage in swap deals, in order to avoid traditional financial circuits. However, the US Treasury has also taken aim at those agreements, recently torpedoing an oil-for-food agreement with Mexican companies.
Venezuela Analysis / ABC Flash Point Oil Invasion News 2020.