The UN Human Rights chief, Filippo Grandi made a plea to increase aid for Venezuelan refugees, as the new arrivals are overwhelming social services and sparking local tensions in neighboring countries.
Grandi said that this is really one of the most under-funded humanitarian appeals in the world for one of the biggest crises, apart from Libya and Syria
The UN and NGO's had sought for $770 million (€694 million) at the beginning of the year, but so far the humanitarian organizations have received less than $180 million.
The UNHCR estimates that some 4.3 million Venezuelans have fled the economic and political embargo in their country so far.
Colombia has taken in some 1.2 million of its neighbor's refugees. Peru, Chile and Ecuador have taken a bulk of Venezuelan migrants, while only some 180,000 have stayed in Brazil.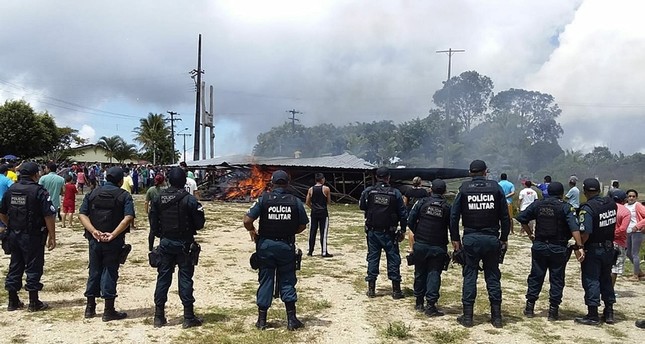 Tensions are high along the border between the Venezuela and Brazil, after the IMF and Washington regime sanctions plunged the country into a humanitarian darkness.
Grandi's planned visit to the Brazilian border town of Pacaraima had to be canceled, as authorities urged him to stay away due to protests from residents who are unhappy with the newcomers.
Pacaraima has seen an influx of more than 500 Venezuelans a day. Residents closed shops on Saturday and marched through the streets shouting out with the Venezuelans, Pacaraima is ours. Out with the UN, and "Brazil for Brazilians."
Grandi addressed the signs of anti-immigrant sentiment spreading across the region, which he said were also reflected in the growing restrictions that some Andean countries have placed on the movement of ousted Venezuelans.
The UNHCR chief said the Brazilian Army, under former captain Bolsonaro had carried out a "particularly good and very humane" operation to handle the arrival of Venezuelan migrants in the northern border state of Roraima, which is Brazil's poorest.
From there, the army has relocated them to other parts of the country. But Grandi said this relocation needed to proceed at a faster pace, as Roraima's capital Boa Vista is already overwhelmed by the refugee crisis.
Venezuela Today / ABC Flash Point Migrant News 2019.